Worth of Buying a Luxury Used Car
Posted Wednesday, Aug 16, 2023
A new luxury car may not be worth all the money you pay for it - at least not after the first 30 minutes of purchasing it. Once you bring a brand new luxury car home, its value will have plummeted by as much as 20% within the first year. That's a lot of money if you're paying full price for a new luxury car.
Moreover, given the rising demand for luxury cars pushing prices higher, it's likely that buying one brand new may be out of reach for many. This is partly why buying a luxury car from the used market makes so much sense right now.
Let's explore a few reasons why you should buy a used luxury car.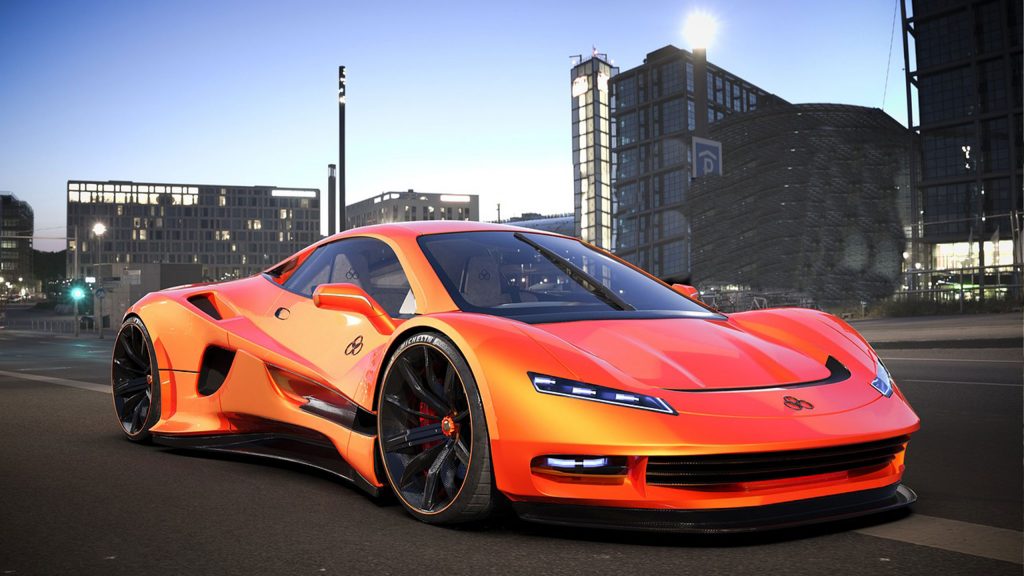 Luxury Cars More Affordable Than You Think
Depreciation can hit luxury cars like a ton of bricks simply because there always is a newer, better, fancier version of the car. This creates interesting dynamics in the used car market. Luxury cars are affected more so than your average car due to their low demand and high production numbers.
But that's the great used luxury cars thing about - you get so much more in terms of features than you would if you bought an average car. For example, you may be able to bag a 2022 Audi Q5 Quattro for as little as $35,000 depending on where you buy it from.
Anyone who has ever driven a Q5 Quattro will agree that the experience is far more special than you would get by driving a regular car. This alone makes a compelling reason to buy a used luxury car.
Less Depreciation for You
During the time you own a used luxury car, it's very likely that it will depreciate at a slower rate than a brand new car. In most cases, a brand new car could lose as much as 50% of its value over the course of four years. One simply needs to look at the prevailing prices of used cars to understand just how depreciation works.
Of course, the rate of depreciation of a luxury car is a lot less compared to a more economical car. It should be noted that this depends on the car's make and model and the above numbers are not written in stone.
Advanced Safety in Luxury Cars
Auto makers of luxury cars have a vast budget to experiment with the unorthodox, especially when it comes to comfort and safety. One could argue that luxury cars serve much like a testing ground for innovative features before they make it to the mainstream market. You will have just about everything from backup cameras and airbags to seatbelts and blind spot monitors. Even keyless entry and push button start were first found in luxury cars.
So what does this mean for you in terms of safety? In simpler terms, a luxury car will offer you much more safety than a brand new economical car that may be similarly priced. So if you're looking for a solid reason to buy a used luxury car instead of a brand new economical one, safety may be it.
Luxury Cars Have Unparalleled Comfort
Much like safety features, most of the mainstream comfort and convenience features that are found in most mainstream cars were first introduced in luxury cars. Things such as automatic climate control, power windows, adaptive headlights, powered mirrors, and GPS navigation were all introduced on luxury cars.
So if you want to take advantage of the best comfort and convenience feature on luxury cars, then you may want to take a look at the used car market. You don't have to go many years back to see features like smart windshield wipers and soft closed doors on used luxury cars.
Luxury Vehicles Are Easier to Repair
Although luxury cars may have hundreds of patents for their unique features before they are released, their core mechanical features are no more complex than an economical car. Much of the interior is held with the help of either small torx screws or clips and the exterior panel all seem to be put together using easily accessible bolts. Moreover, even the engine can be easily removed by any mechanic.
Of course, there may be exceptions to the rule, but the vast majority of luxury cars usually have specialist mechanics who will offer affordable services should you ever need them.
There aren't any expensive services or expensive turbos and superchargers to repair - usually. If the luxury car were to ever break down, which is unlikely if you shop from a reliable used car dealership like Globul Enterprises, you should get a well rounded car that will last for decades.
Longer Warranty for Luxury Cars
One of the main advantages of buying a luxury car is the fact that they tend to have longer warranties. New cars often come with a three year limited warranty and about five years of warranty on their powertrain. Luxury cars, on the other hand, have longer warranties that you may be able to take advantage of several years later. Note that you should check in with the manufacturer to see if you can use the wrong warranty.
Better Financing
One of the main advantages of buying a used luxury car is being able to finance the car even if you have bad credit. Thanks to the vast network of lenders and financial tools we have access to, you should be able to buy your favorite luxury car without worrying about finding cash for it.
More Types of Luxury Cars are Readily Available
One of the main benefits of going to a used car dealership for luxury cars is the sheer variety of options you can choose from. Whether you're interested in SUVs, trucks, or sedans, you should be able to find every make and model to your liking.
Globul Enterprises has a huge selection of used luxury cars in Las Vegas. Chances are, we have got just the car for you on our lot conveniently located in Valley View Blvd.
Visit our used car dealership today and our friendly sales team will help you find your favorite luxury cars, options for financing, and even a warranty to protect your investment.